Working for Ecomedis
You can do more together
With a total of 30 employees, over 500 customers worldwide and an export share of 20 percent, Ecomedis, as an innovative high-tech medical technology company, not only enriches the economic structure in the Muenster area. Ecomedis is also an important employer and training company in Muenster with double-digit growth rates in the last four years with technically demanding fields of activity in a special segment of medical technology.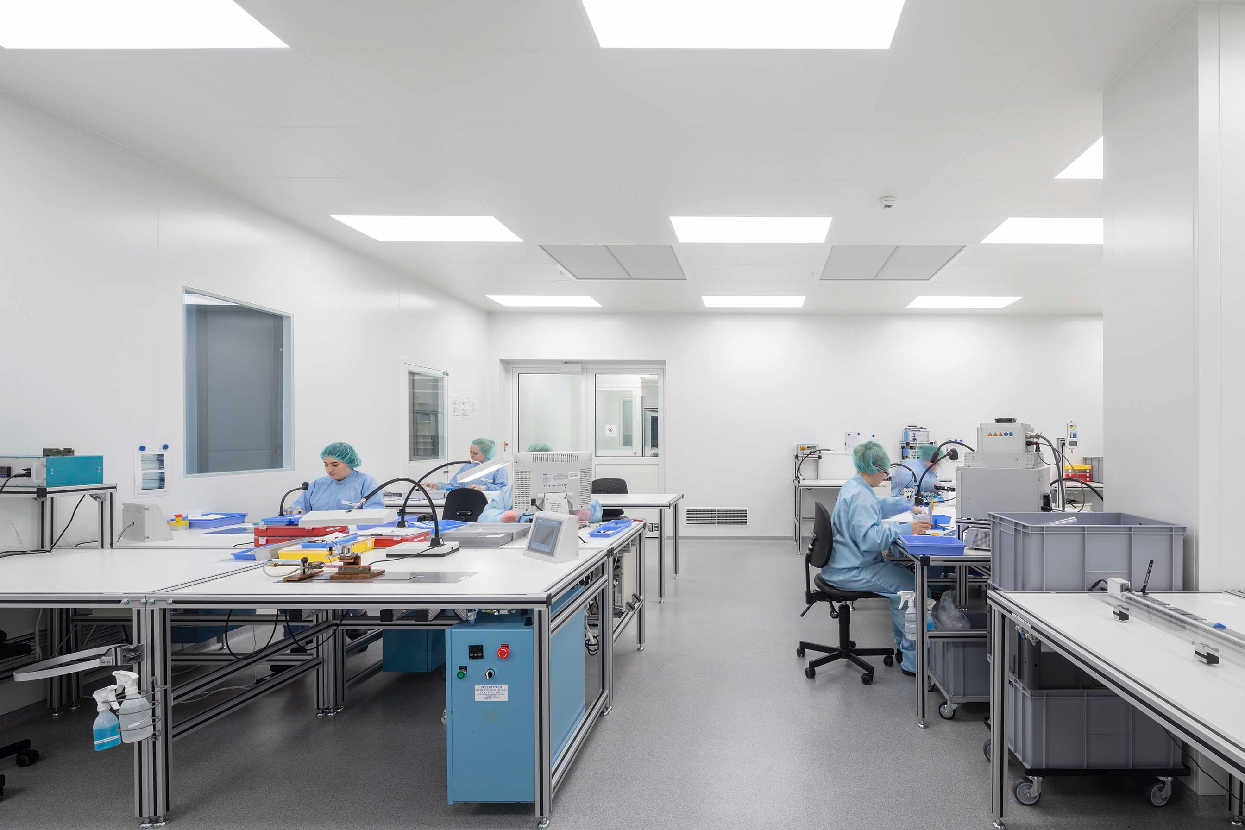 30. June 2021
In May of this year, the CEO of Hengst Filtration SE, Christopher Heinemann and Frank Schiwek, managing partners of Ecomedis medizintechnik gmbh, signed a cooperation agreement
[…]
Many of the machines used are built by Ecomedis itself. This makes technical training at Ecomedis particularly interesting. In addition, Ecomedis' specialist knowledge, which is constantly growing in the course of new catheter developments, means that not all technical qualifications can be imparted in standardized training occupations.

That is why Frank Schiwek attaches great importance to cross-departmental exchange and further training that goes beyond technical aspects. This includes that employees also get to know what the products are specifically used for. Because despite all the technology and partial automation, production at Ecomedis has a manual share of around 75 percent. Here the employees are committed to a level of precision that can literally be checked with a magnifying glass. For example, when it comes to removing excess, smaller than hair-thin plastic burrs or particles that cannot be avoided during the manufacturing process. If such impurities are overlooked, this can lead to unpleasant irritation for the patient into whom the catheter is inserted. So employees at Ecomedis work in the knowledge that they do not simply manufacture any medical technology products, but applications that bring healing to patients or give doctors opportunities for gentle and innovative treatments. Ecomedis brings this awareness together with a motto: "Many hands - one team."